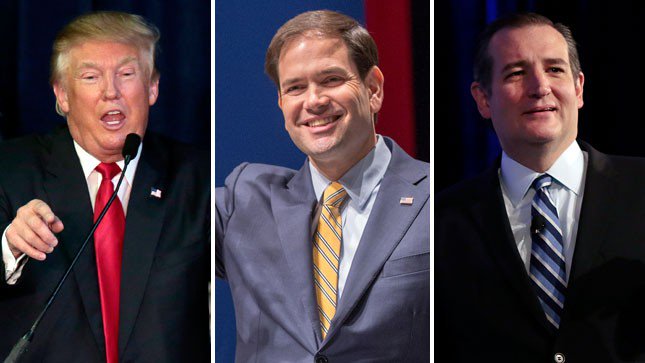 Negative attack ads are flooding the airwaves in Iowa and New Hampshire.
Front runner Donald Trump, Trump's chief rival Ted Cruz, climbing centrist Marco Rubio, and mainstream media favorite John Kasich are the targets of countless advertising buys that are crafted to direct attention toward the perceived shortcomings of each of the GOP presidential candidates.
Florida Senator Rubio is being targeted in New Hampshire and in national ads by Right to Rise, a Jeb Bush-friendly super PAC. One political advertisement depicts Rubio as a perpetually twirling weathervane that changes positions on immigration with the fluctuating political winds. Read more...