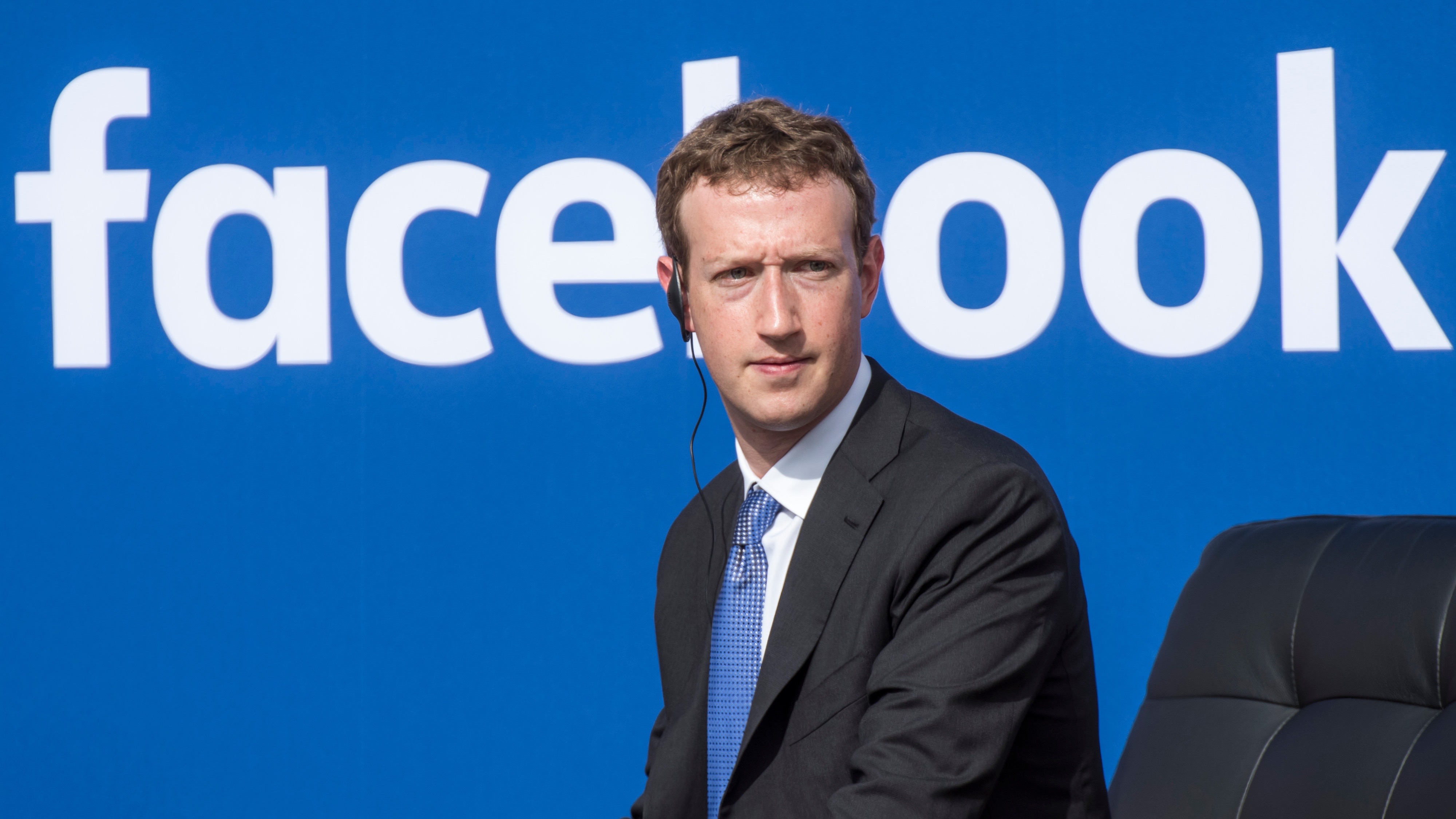 Facebook founder Mark Zuckerberg recently took a trip to the Political Land of Oz.
In a highly partisan Facebook post, he sharply criticized the executive orders that President Donald Trump recently signed, which relate to our nation's immigration policy.
The social media magnate appeared to ditch logic and accuracy in his post and instead favored the use of tired Democratic talking points to make the liberal case.
Going after the president directly, Zuckerberg posted, "Like many of you, I'm concerned about the impact of the recent executive orders signed by President Trump."
He noted that "we need to keep this country safe" but then made the erroneous claim that the president's executive orders focus on people who do not "actually pose a threat."
Zuckerberg continued to maintain that Trump's actions "would make all Americans less safe by diverting resources," an assertion that seems even more bizarre considering the fact that the previous president habitually diverted resources away from the enforcement of our existing laws.
Facebook's head additionally argued that "we should also keep our doors open to refugees" because "that's who we are."
This is an interesting phrase, one that former President Barack Obama, spokespersons from his administration, and numerous Democratic congressional members routinely employed. Many who are of the liberal persuasion continue to do so, especially when wanting to affect public perception, with "we" being the operative word.
The truth of the matter is that military and national security experts indicate that the country's safety is indeed in jeopardy as a result of the improper vetting of refugees.
Like so many of his politically like-minded cohorts, Facebook's founder suffers from a lack consistency when words are compared to actions. In April 2016, while speaking to developers and media at Facebook's annual F8, Zuckerberg attacked then-presidential candidate Trump for his plan to build a wall along the U.S.-Mexican border.
In an apparent reference to Trump, Zuckerberg said, "I hear fearful voices calling for building walls and distancing people they label as others," adding that "instead of building walls, we can build bridges."
Then six months later, when it came to his personal real estate, Zuckerberg proceeded to erect a six-foot wall along a portion of a property that he owns in Hawaii. And despite numerous and continuous protests from local residents, who referred to the wall as a "monstrosity," it was constructed anyway.
According to the Hawaiian locals and other unhappy neighbors, Zuckerberg's wall obstructs the magnificent and beloved ocean view of those who previously enjoyed it.
Why was it necessary to construct a wall at the Hawaiian getaway in the first place?
It turns out that back in 2014 Zuckerberg purchased 700 acres of beachfront land on Kauai's North Shore for $100 million. He apparently intended to create a private vacation home for himself and his family. However, he soon discovered that 14 parcels of land within his acreage were not owned exclusively by him.
Certain parcels, which total less than eight acres of the 700, are actually owned in part by individuals and families who inherited the land via a 167-year-old Hawaiian law called the Kuleana Act. The act allows descendants of the original owners who still own their shares to access their land.
Evidently, a wall was not enough to put an end to Zuckerberg's quest. In December of 2016, his attorneys filed eight lawsuits that sought to force the remaining property owners to sell their land hopefully to Zuckerberg; this involved utilizing a legal technique known as "quiet title and partition," which would compel local owners to sell to the highest bidder through a public auction.
Zuckerberg's court papers also relied on the legal doctrine of "adverse possession," which essentially allows a trespasser to gain ownership via longtime occupancy of land.
The documents alleged that Zuckerberg's purchases were legitimate because they were bought from people who used adverse possession principles to obtain ownership.
The legal strategies Zuckerberg had been employing have been compared to the methods used by Hawaii sugar barons to acquire properties from Native Hawaiians, creating a public relations debacle.
The bad PR was a factor that allowed a small group of ordinary local Hawaiians to take on one of the wealthiest men in the world, along with his stable of high-priced lawyers, and get him to back off, at least legally.
After months of protests from local residents and threats of larger protest events, Zuckerberg dropped his lawsuits. In an op-ed published in a local newspaper, the billionaire wrote, "Upon reflection, I regret that I did not take the time to fully understand the quiet title process and its history before we moved ahead."