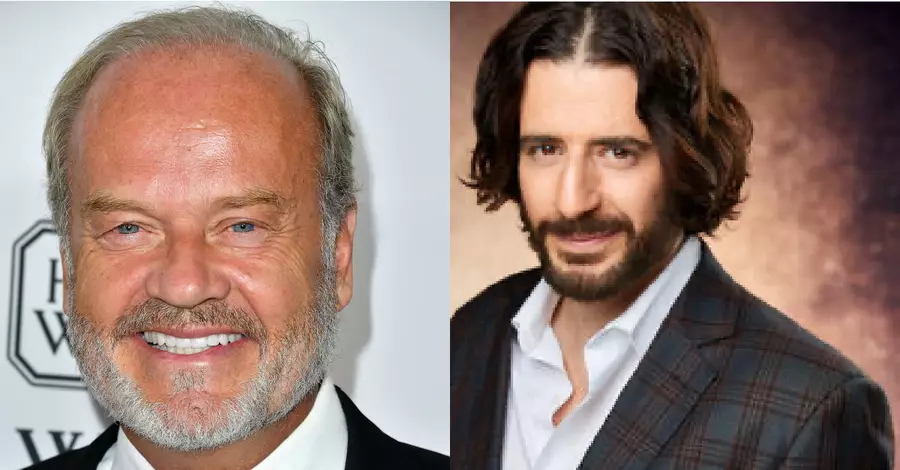 In its debut weekend, the new Lionsgate film "Jesus Revolution" managed to exceed all monetary expectations, more than doubling box-office estimates in North America.
The movie's success has not only stunned the entertainment industry by soaring into third place in ticket sales, but it has also gotten sterling reviews from viewing audiences.
Providentially the film's opening comes at a time when a bona fide Christian phenomenon has been taking place.
Now known as "The Asbury Revival," tens of thousands of young people have been gathering together at Kentucky's Asbury University for non-stop prayer, song and praise to heaven.
The Asbury awakening experience has been spreading around the globe, spontaneously igniting crowds at colleges, theaters and sports stadiums. Throngs of ardent worshipers are refocusing their lives and looking to a higher power.
Movie theaters in which "Jesus Revolution" has been shown are having similar, unprompted worship activity that cannot be contained. Attendees are bursting out in spontaneous prayer, and many end up making commitments to follow the Broken Road.
"Jesus Revolution" tells the true story of Calvary Chapel founder Chuck Smith, the highly influential and beloved Christian leader, pastor and teacher.
Never wanting personal credit but rather always giving the glory to God, Pastor Chuck was the humble leader of the "Jesus Movement," the phenom of its time in the late-1960s and early-1970s. He went home to be with the Lord in 2013.
A lover of The Word, Pastor Chuck planted the "seeds" for the historical revival. The first Calvary Chapel was located in Costa Mesa, California, and many more Calvary Chapels were soon to follow.
The film's title was taken from a 1971 Time magazine cover, where the two words made major headlines.
Based on a book of the same name, the movie follows pastor-in-waiting Greg Laurie (played by Joel Courtney), Christian flower child Lonnie Frisbee (played by Jonathan Roumie), and lead character Pastor Chuck Smith (played by Kelsey Grammer), as the three form what would come to be looked upon as a watershed spiritual awakening.
As a result of the efforts of Laurie and Frisbee, in the late 1960s Pastor Chuck finds that his Southern California church is suddenly overflowing with hippies, who are seeking an encounter with the God of the Bible.
Particularly gifted in the art of storytelling and blessed with a professional narrator's voice, this was a pastor who was kind, gentle and irrepressibly joyous.
What better material for the master storyteller than The Bible? He took the congregation through The Good Book line by line, cover to cover, multiple times, and the people loved it. I was privileged to be one of them.
In both real life and now on the big screen, Pastor Chuck is the perfect greeter to welcome young truth seekers into the Christian community.
The film's actual archival footage of Laurie, Frisbee and Pastor Chuck preaching to massive gatherings is a moving reminder of the spiritual power of revival.
The film was theatrically released in the United States by Lionsgate on February 24, 2023. Entertainment companies had forecasted that the faith-based film would bring in around 6 to 7 million dollars in revenue in its opening weekend.
But remarkably, "Jesus Revolution" took the third place slot in the weekend box office, with more than 15.5 million dollars. It actually played to packed houses, taking in almost $6,300 per theater.
The critics predictably gave the movie mixed reviews. Conversely, filmgoers themselves gave "Jesus Revolution" an A+ CinemaScore and a 99% Rotten Tomatoes rating.
The film's director Jon Erwin made history by obtaining four A+ CinemaScores, more than any other filmmaker since the ratings began. Erwin had previously received the highest CinemaScore rating for "American Underdog," "I Can Only Imagine" and "Woodlawn."
The industry is struggling to explain why this film surpassed box-office expectations. It may have to do with the personal relationship that Christians have with their Savior, which they oftentimes keep to themselves until the right moment presents itself. Like enjoying a meaningful movie together.
Box-office predictors may also have underestimated the star power of Kelsey, the actor best known for the lead role in the long-running television sitcom "Frasier," which is still going strong in syndication. His expert acting skills, length and breadth of experience, and unapologetic Christianity come to the fore in his Pastor Chuck portrayal.
Kelsey turned out to be a brilliant casting decision, not only because the resonant baritone voice that he possesses is so reminiscent of the pastor he portrays, but also because he's the real deal when it comes to his Christian faith.
When he spoke during a recent interview about his portrayal of Pastor Chuck, he described his faith walk in a way in which a lot of folks are able to relate.
"I've had hiccups. I've had some tragic times," Kelsey said.
He noted something that is a common struggle for those seeking God, particularly when individuals are going through difficult times.
"I have wrestled with those and worked my way through them: sometimes rejecting faith, sometimes rejecting God even, in a period of being pretty angry about it, like, 'Where were you?'…," he said.
Kelsey concluded with personal testimony that is unequivocal and at the same time relatable.
"I have come to terms with it and have found great peace in my faith and in Jesus. It's not cavalier. Jesus made a difference in my life. That's not anything I'll apologize for," he said.
To put it mildly, today's Hollywood is generally less than friendly toward people of faith, especially Christians.
Leave it to Kelsey to go where most stars dare not tread.