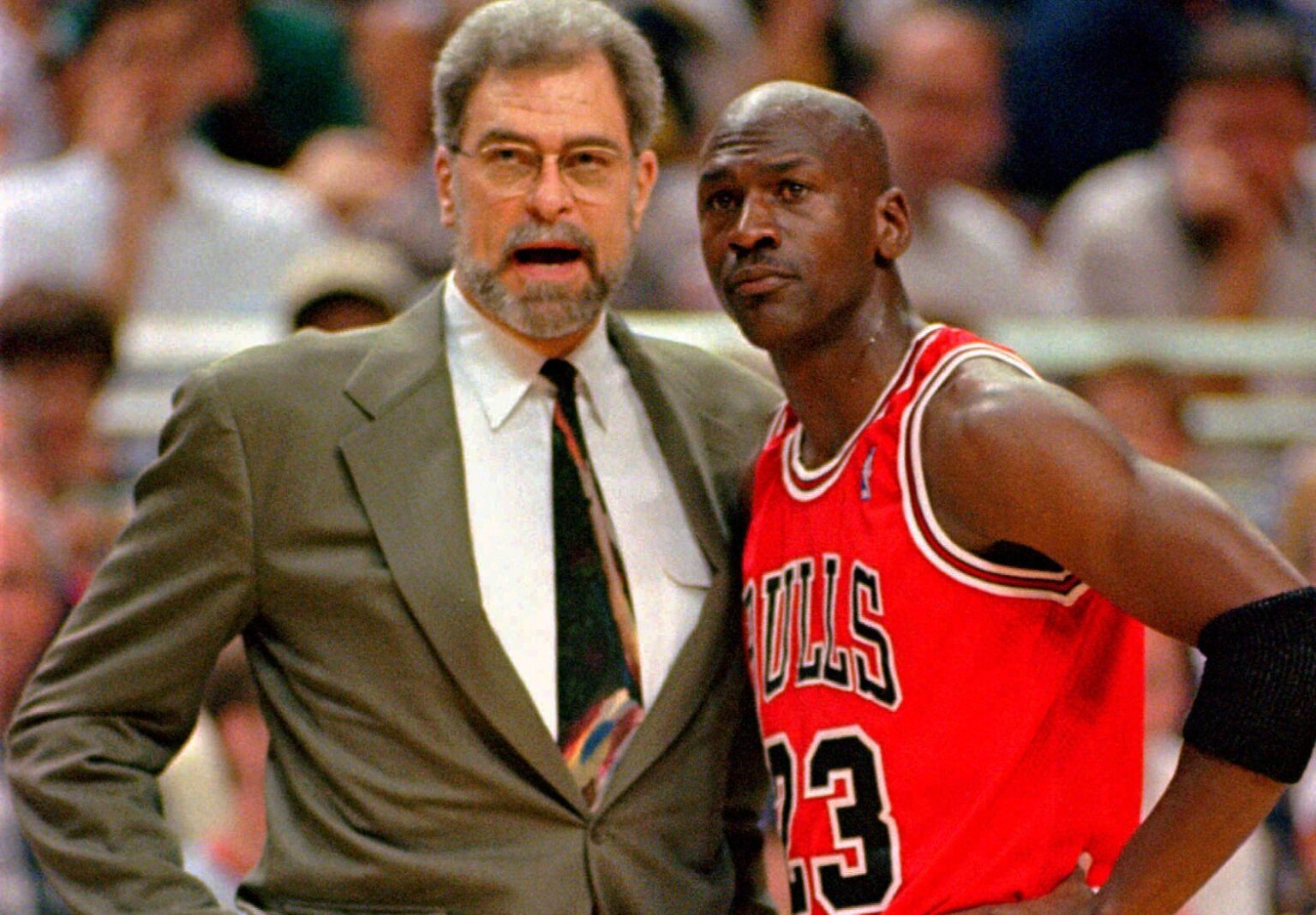 Phil Jackson is the personification of pro basketball. The widely recognized giant of the sport has walked, talked, and breathed the game for most of his life.
Over time he has found himself in the role of player, coach, and executive and has racked up wins with each endeavor.
As a power forward for 12 seasons with the New York Knicks, he won two NBA championships. As the head coach of the Chicago Bulls, he brought home six championships. And during his coaching stint with the Los Angeles Lakers, he secured another five league titles for his team.
Jackson actually holds the all-time highest win-loss percentage of any pro basketball coach. But shockingly, the legendary sports figure now finds professional basketball unwatchable.
This revelation appears to be one more sign that the strange times in which we live are getting stranger by the minute.
Jackson finding basketball unwatchable is like Mark Zuckerberg finding Facebook unusable. Or Taylor Swift finding music un-listenable. Or Meryl Streep finding award shows un-attendable.
In an interview on a podcast called "Tetragrammaton with Rick Rubin," Jackson let it be known that for him tuning in was no longer fun.
"I am not enjoying the game," he stated, adding, "There's a whole generation that doesn't like the game."
He stopped viewing NBA games in 2020. That was the year of the lockdown, where playoff games had to be played with no fans in attendance, and viewers had to have their eyes assaulted with woke messages displayed on the backs of players' jerseys.
Jackson noted that the politically charged phrases had taken the place of players' surnames.
"They had things on their back like, 'Justice.' They made a funny thing like, 'Justice just went to the basket and Equal Opportunity just knocked him down.' My grandkids thought that was pretty funny to play up those names. …I couldn't watch that," he said.
Plenty of sports devotees reacted in a similar manner. Capturing the sentiments of countless others, Jackson called out the NBA for pandering and virtue signaling, and for having picked the wrong venue for political posturing.
"They even had slogans on the floor and the baseline," Jackson said. "It was trying to cater to an audience or trying to bring a certain audience to the game, and they didn't know it was turning other people off."
To emphasize the point that sporting events should be free from political expression, Jackson said, "Politics stays out of the game. It doesn't need to be there."
A glimpse into the former coach's upbringing gives some insight into how he gained the reputation of an individual who makes decisions within a philosophical context. His parents Charles and Elisabeth were both Assemblies of God ministers.
Along with his two brothers and half-sister, Jackson grew up in a remote area of Montana. Dancing and television were not allowed in their home.
He saw his first movie when he was a senior in high school and attended his first dance when he was in college. In those earlier days, it was assumed that he would eventually become a minister.
During his professional coaching days, he became known for using Tex Winter's triangle offense, along with the implementation of a holistic approach to coaching, which was influenced by Eastern philosophy. Consequently, sports writers dubbed him the "Zen Master."
He advises players to express their political beliefs outside of the league and off the court. He points to athletes, such as Bill Bradley, who have successfully pursued political careers. As a result of his outspokenness, he has predictably been attacked on social media.
The world of sports is going the way of Hollywood. Sports execs would be wise to heed the Zen Master's warning, if they don't want to suffer the same fate.
After all, the scoreboard doesn't lie, and neither do the ratings.