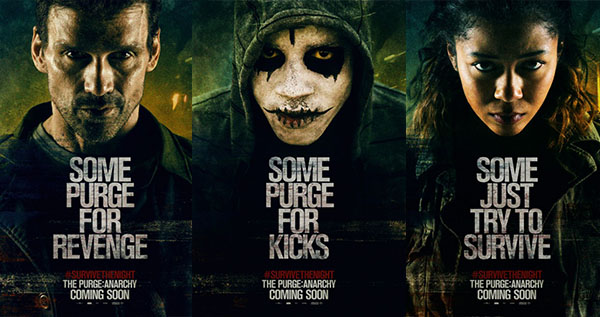 After another lackluster summer box-office weekend, "The Purge: Anarchy," a newly released horror sequel, ambled in below expectations. The movie came in second behind "Dawn of the Planet of the Apes," which had actually debuted one week ago.
The "Purge" sequel took in $28.4 million, which is significantly lower than the $34.1 million that the original Universal offering had brought in on its debut weekend.
Studio executives are taking some comfort in the low cost layout that was expended for "Anarchy," which was reportedly $9 million. However, Universal has an unexpected legal headache with which it must deal in connection to the terror movie and its latest sequel. Read more...